These workshops actively involve history seekers in the skills and stories that were traditionally handed down from generation to generation.

The West Volusia Historical Society provides interesting hands-on experiences for the youth of our community, and for adults who are young at heart, to help bring history - our shared past - to life. Learning about the treasures of the past gives a new perspective to view our lives today and to prepare for our future.
Reservations are required. Call West Volusia Historical Society -- 386-740-6813
Hands-on History
Programs for Youth & the Young-at-Heart
In keeping with the nationwide efforts to promote the safety and well-being of our community, CDC guidelines will be in place for these workshops with a limited number of participants spaced safely apart. Masks are required for all.
Handed Down - Basic Sewing 101 Workshop is online
Fall 2021 History Seekers Workshop Schedule
This two-part video introduces hand sewing for children.
First project: The tools and supplies needed to complete this project are: sharp scissors, needle, thread, pencil, pins, small piece of fabric (no larger than 10" x 10" is needed - a square of felt is preferred but any light to medium weight fabric will do), a button, stuffing (fiber fill, batting, or even cotton balls will work).
Second project: Another small piece of fabric and a piece of ribbon, cord, or even a shoelace approsimately 18" long is all that is needed. Some ironing is use for the second project to parental supervision is necessary for that portion of the activity.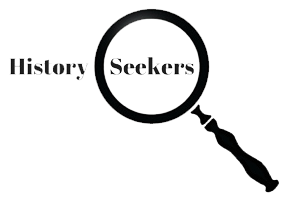 October 2 - The Lost Art of Letter Writing
Before email and texting, communication was enabled by pens, paper, envelopes, and stamps. A handwritten letter may be cherished for years; just seeing the handwriting of a loved one brings joy and memories. Can a text or email do that? Today, a handwritten thank you note, invitation, get well or birthday wish still has meaning and is appreciated by the receiver. In this workshop, we will review the correct way to address an envelope, look at some letters of old, and then dive into a glorious array of papers and punches, pens and such so each participant can create their own cache of stationery and notecards for a variety of occasions.
Ages 8 to 16. Time: 10 am – 12 noon. Location: Conrad Center Cost: $3 materials charge for WVHS members/$10 for nonmembers.

October 30. All in Knots: The History of Paracord
Silk, Japan, nylon stockings, parachutes, and WW2. The story of paracord is an interesting one! Each participant will make their own knotted paracord bracelet for fun or fashion, or to be MacGyver ready at all times! And meet special guest Ian Bobo. Ian, who lives in DeLand, is a skydiving coach, flight instructor, a skydiver with over 20,000 jumps and the most recent inductee into the USA/International Skydiving Hall of Fame! Kids will have an opportunity to visit with Ian and ask questions about the exciting adventure of parachute flight.
Ages 8 to 16. Time: 10 am – 12 noon. Location: Conrad Center Cost: $5 materials charge for WVHS members/$10 for nonmembers.
October 16. Let's Play in Your Yard - Intermediate Sewing
With just one yard of fabric, one can stitch up an article of clothing or any one of several different items. This workshop builds on previous sewing experience so the ability to hand sew with a needle and thread is required. Each child will bring their own yard of fabric and will choose what to make. We will use patterns, focus on measurements to fit, and construct our items using a sewing machine. This workshop will be limited to only a few children at a time to allow for adequate adult assistance but will be offered more than one time. Once registered for the workshop, you will be given information to assist with selecting your fabric.
Ages 10 to 16. Time: 9 am to 12 noon. Location: Conrad Center. Cost" $10 for WVHS members/$20 for non members.
November 13 - Don't Weave Without Me
Folks have been weaving for thousands of years and there are a nearly endless variety of looms from ancient to contemporary but they all have something in common: weaving is all about the warp and the weft. In this workshop we will explore simple and small weaving and loom styles that will be an introduction to the art and craft of weaving. No prior weaving experience is needed. Each child will leave with their own weaving project and small loom and materials enough to be completed at home.
Ages 8 to 16. Time: 10:00 – 12:00. Location: Conrad Center Cost: Youth - $10 material charge for WVHS members/$20 for nonmembers.

December 11 - More Poking Around: Needle Felted Pen Pals
Our fiber workshops are always a lot of fun and this will be no exception. Using the simplest of tools, a single felting needle, we will turn wool fiber in a unique and useful pen pal! If time allows, we will also make an animal face pin or other shaped pin. While felting needles are VERY sharp and barbed, we use leather finger covers to be safe, however, please make sure that your child is aware that they need to follow directions! Previous needle felting experience is helpful but not necessary.
Ages 8 to 16. Time: 9:00 – 12:00. Location: Conrad Center Cost: Youth - $5 material charge for WVHS members/$10 for nonmembers.