These workshops actively involve history seekers in the skills and stories that were traditionally handed down from generation to generation.

The West Volusia Historical Society provides interesting hands-on experiences for the youth of our community, and for adults who are young at heart, to help bring history - our shared past - to life. Learning about the treasures of the past gives a new perspective to view our lives today and to prepare for our future.
Programs are held in the WVHS Conrad Educational & Research Center located at 137 W Michigan Avenue in DeLand unless otherwise indicated.
Reservations are required. Call West Volusia Historical Society -- 386-740-6813
Hands-on History
Programs for Youth & the Young-at-Heart
Handed Down - Basic Sewing 101 Workshop is online
2022 History Seekers Workshop Schedule
This two-part video introduces hand sewing for children.
First project: The tools and supplies needed to complete this project are: sharp scissors, needle, thread, pencil, pins, small piece of fabric (no larger than 10" x 10" is needed - a square of felt is preferred but any light to medium weight fabric will do), a button, stuffing (fiber fill, batting, or even cotton balls will work).
Second project: Another small piece of fabric and a piece of ribbon, cord, or even a shoelace approsimately 18" long is all that is needed. Some ironing is use for the second project to parental supervision is necessary for that portion of the activity.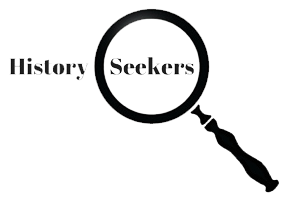 April 9 - Bunny Breakfast

This is the time of the year we may think about rabbits,
Quite funny, like a bunny, are our habits.
If you'd like to create a cute little hare,
Come join us for breakfast - of course - if you dare!
Join us for our first ever Bunny Breakfast and go home with a bunny of your own! After an elegant breakfast, we will each make a bunny out of soft 100% wool creatively using color and 3D sculpture needle felting techniques. No prior felting experience is necessary, and precautions are taken to protect fingers from felting needles, but all attendees must carefully follow directions. For kids ages 9 to 16 and for adults who are "kids at heart". 9 am – 12 noon. Cost WVHS members - $10; non-members $15.
More workshops coming soon!