Current Open Hours:
Monday through Friday 10:30 am - 2:30 pm
Last tour starts at 1:30 pm
Masks and sanitizing are encouraged.
386-490-6204
The Memorial Hospital and Veterans Museum was DeLand's first 'modern' hospital built to serve the growing needs of a population expanding during the land boom era of the 1920s. The museum houses eight different galleries and exhibits.
These exhibits include the Dr. Gilbert R. and Ora Seigworth Medical and Apothecary Gallery which displays a full operating room of the time period, mock pharmacy, and physicians examining room; the Bert Fish Room; the Bill Dreggors Ice & Electrical Museum exhibiting an array of insulators and electrical equipment; a memorial exhibit of the Florida Military School DeLand; the Patriot Room and the WWI & WWII gallery housing artifacts and displays of historic conflicts DeLandites and Volusia residents have taken part in.

Adjacent to the main hospital building is the Burgess Pavilion, the first hospital to serve West Volusia's black citizens. Galleries: the West Volusia Black Heritage Gallery highlights varied aspects of life including family, faith, education and work; the West Volusia Black Medical Gallery recognizes the work of early medical professionals like midwives, doctors and dentists; the Hawtense Conrad Children's Gallery combines Mrs. Conrad's extensive elephant collection with vintage toys. To read more about the Burgess Pavilion click here.
On the grounds you can also visit the Freedom Playground and Bill Dreggor's Park that features a Sensory Garden.
Information about the Hospital Museum is also available at the Conrad Educational and Research Center of the WVHS Complex.
Hawtense Conrad Children's Gallery
DeLand Memorial Hospital and Veterans Museum
DeLand Memorial Hospital and Veterans Museum and the Elizabeth Roe Burgess Pavilion, located at 230 N. Stone Street in DeLand, are owned and operated by the City of DeLand. The West Volusia Historical Society supports exhibits in the Burgess Pavilion, and a portion of exhibits in the main hospital museum.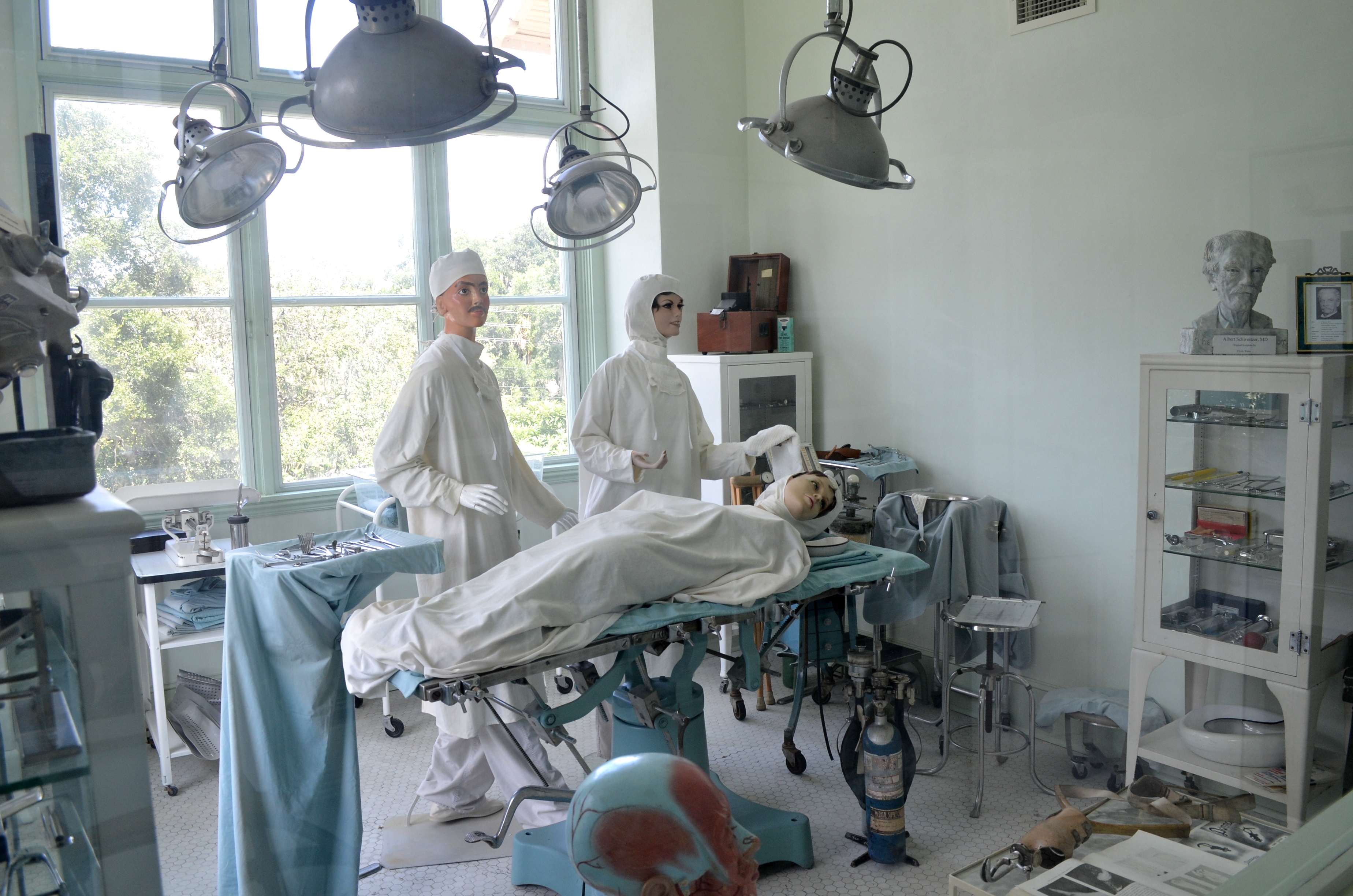 The Bert Fish Room is currently being redesigned. Check back for more information.