Celebrating our Volunteers
Volunteers are critical for the success of the West Volusia Historical Society, which is almost entirely a volunteer organization. Our volunteers serve as docents, as historical reenactors, as programs and special events coordinators, committee members and Board of Directors, office and financial services, research assistants and archivists, communications managers, and buildings and grounds support.
Our volunteers log over 7,000 hours – roughly 600 hours a month. Their service is a tremendous gift and we appreciate and celebrate them all. Thank you Volunteers! You ARE the West Volusia Historical Society.
During these past challenging years, our volunteers have stepped up to help keep the society connected to our history community. With dedicated and creative teams, the society stayed engaged with our members and caught the attention of non-members through social media, the website, virtual programs and new events that could be held safely in-person. A village of volunteers was essential to our success, and we highlight just a few.
Join our team - Click here to see how.
Click here to see more photos of our Volunteers in action
The Volunteer of the Year is described as one who has committed the most time, effort and dedication to the society's activities.
The 2021 Volunteer of the year is Jolie Connell Kelly. Jolie has served as Treasurer of the West Volusia Historical Society for the past two years. Not only does she bring valuable skills as a CPA to the position, she also brings her longtime knowledge of and an interest in West Volusia history. Jolie donates hundreds of hours patiently verifying and managing the Society's finances, preparing detailed budget reports, and offering insight and suggestions for best practices financial management. Jolie, thank you for your significant and critical service to the Society!
The 2021 Historian of the year is Mary Lou Peffer. Mary Lou has been a leader in the Society for over 20 years coordinating numerous projects that kept the mission of the society moving forward. She currently serves as Vice President, coordinates the Oral History project, is the Volunteer Coordinator, and a frequent office and archival assistant in the Conrad Center. She is also the Project Coordinator for the Society's immense project to restore, refurbish and re-interpret the DeLand House. Thank you, Mary Lou for your tremendous dedication to the Society!
Historian of the Year recognizes a volunteer who has done the most to promote the history of West Volusia.
Preservationist of the Year recognizes an individual whose preservation efforts have been outstanding in West Volusia.
The 2021 Preservationist of the year is Mark Shuttleworth. Mark is an enthusiastic and successful preservationist. His lifelong mission has been to save architecturally significant properties in Central Florida, and if saving the structure is not possible, to salvage and repurpose historical authentic structural components. He is currently project manager for the restoration of the James W Wright Building and knows how to assemble productive teams and work in community and in civic circles to get things done. Mark is a member of the Board of Directors for WVHS and is also donating many hours - and those of his team - to enable the restoration and refurbishing of DeLand House Museum. Hats off to you Mark!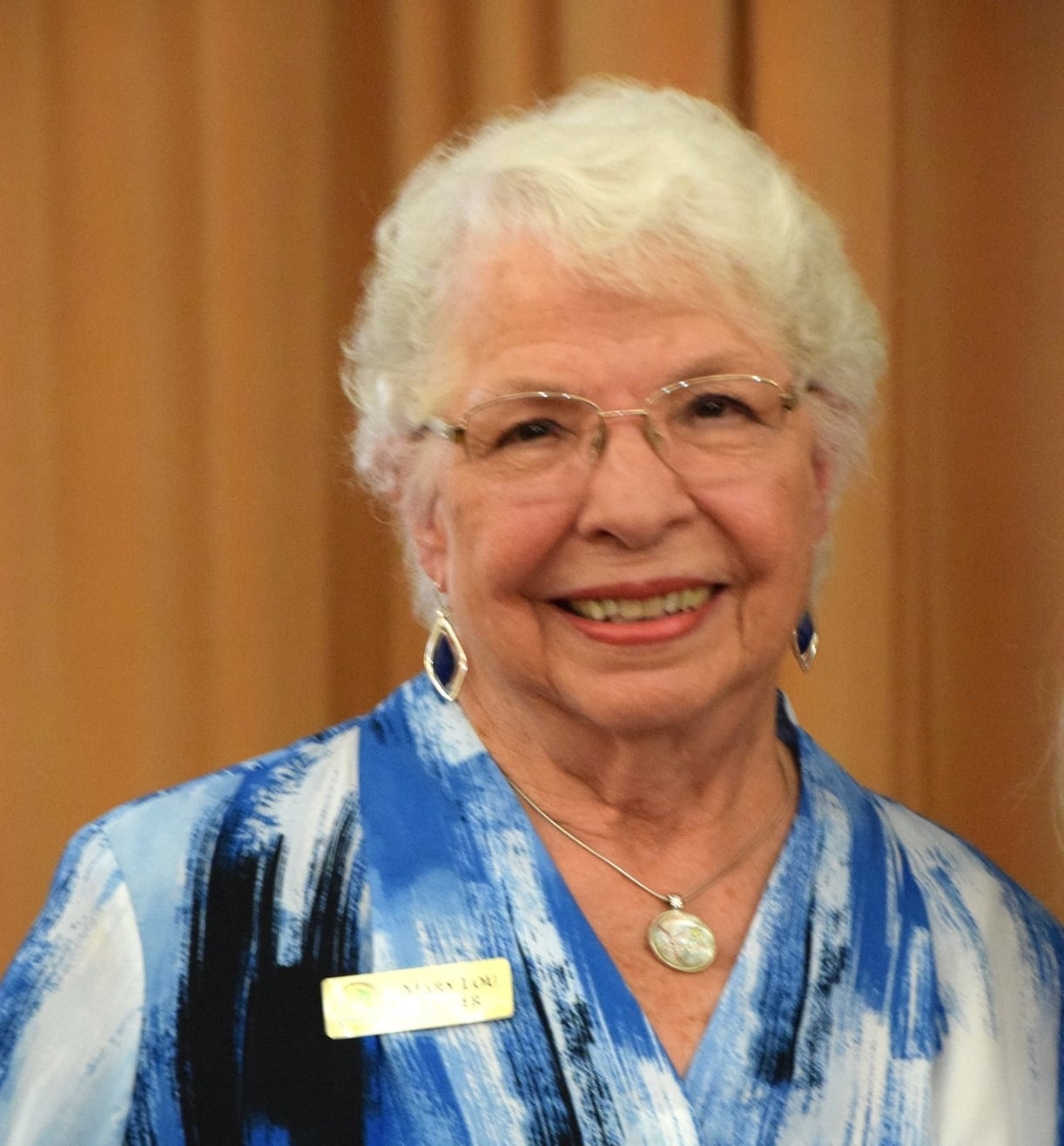 Director Emeritus Jackie Kersh. Dedicated to history and historic preservation, Jackie has both led and worked behind the scenes in countless ways during her 30 years of service to the society — helping to make sure that its programs, workshops, tours, books, and gallery exhibits were researched, created, publicized, and documented. As she finishes her most recent term on the board, the Board of Directors has named her Director Emeritus "in recognition of her "long, creative service to history and historic preservation." Read the Proclamation here.