Pierson: Fern Capital of the World
Eventually the slat houses were reduced in height, and sprays on string were abandoned. Soon more men in the community began to grow the fern, and one of them discovered by accident that it would grow under the shade of a tree when he spotted some plants doing well under an orange tree. Oak hammocks then became popular for planting plumosus.
The industry continued to grow and even prospered during the depression of the 1930's. Most of the growers maintained their ferneries on small acreage. Raiford G. Hagstrom, however, recognized that floral greens could become a big business and began to acquire large acreages. His company grew, and in 1947 he decided that commercial airlines could deliver a fresher product. A Canadian customer received the first shipment by air. Before this time rail was the main method of transportation as Pierson was a stop on the Jacksonville-Tampa railroad line.
In the 1940's J.C. "Fox" Mayfield" planted a new variety of fern referred to as leather leaf. It was slow to gain favor with florists, but by the 1970's it had become far more popular than asparagus plumosus as it had a longer shelf life and didn't shed. It commanded such a high price that leather leaf ferneries started appearing in Seville, Barberville, DeLeon Springs, DeLand, and even in parts of Lake County.
The 1970's brought many other innovations. Because growers didn't have time to wait for oak trees to grow large enough on new land to provide shade, they began to build structures covered with polyurethane. Plumosus fern did not require irrigation, but leather leaf did, so irrigations systems were installed under and over these structures. Up until this time, when it was necessary to protect their crop against freezing temperatures, growers would use kerosene heaters placed up and down the rows. This method was expensive especially when freezes lasted more than one night. Irrigation brought a new change in freeze protection. Known as the igloo effect, sprinklers are positioned over the polyurethane top and turned on until a layer of ice forms. They are then turned off as the coating of ice acts as insulation, and the sprinklers in the leather leaf bed are turned on. As long as water is spraying on the fern, it will not freeze.
Also during the 1970's a labor shortage developed as a result of a housing boom with the creation of numerous construction jobs. To relieve the problem two growers sent an agent to Texas to recruit Mexican workers. After the first group came, many families followed as working conditions were good, it was year round work and wages were much higher than they could earn in Texas. A few growers also eased the labor problem by buying land in Costa Rica and planting leather leaf as labor was plentiful there. Because of the rich volcanic soil the fern grew darker and longer and was much in demand by European customers.
In 1972 the Florida Legislature passed the Water Resources Act which established five water management districts in the state. Located in the St. John's Water Management District, fern growers are required to have a permit and a meter for water usage in each fernery, and the District sets a limit on how much water can be drawn. As a careful guardian of Florida's water supply, with the use of more efficient sprinklers, a more efficient freeze protection system, misting sprinkler systems, and retention ponds growers rarely reach the limit of their allotment.
In 1991 fern growers learned that a chemical, Benlate, manufactured by DuPont Corporation, used on their ferneries was causing extensive damage to the crop and to the soil beneath it. Agriculture growers all over the United States filed a law suit, and in 1994 many fern growers were part of the 214 million dollar settlement. A reduction in floral greens acreage followed, and today growers continue to face potential dangers from hurricanes and diseases such as anthracnose fungus.
By the 1980's florists were using many other varieties of greens, and growers began planting tree fern, variegated pittosporum, sprengeri, and aspidistra, to name just a few. By the turn of the century several growers added other products including magnolia trees, Leland cypress, pine, and cedar to their crops and began furnishing florists with Christmas decorations such as wreaths, swags, garlands, and candle rings.
In 2016 growers formed the Floral Greens Farmers of Florida for the purpose of promoting marketing. Now as many as 80 different varieties of floral greens are shipped all over the United States, Canada, and Europe. What began as a small backyard business is today an almost 80 million dollar industry.
The town of Pierson is known as the "Fern Capital of the World," with good reason. It was here that the industry grew as a major exporter of floral greens.
After the famous Florida freeze of 1894-95 and another one five years later, the citrus groves that families in the area relied on for income were severely damaged. A brother of Peter Pierson (the town is named after this family) was growing asparagus plumosus fern in a hothouse in Connecticut. He offered to ship some plants to Peter as this variety was very popular among florists and funeral directors. So in 1904 10,000 plants arrived and were set out on one-quarter acre under an 18-foot tall slat house built with boards on the sides and roof placed a few inches apart to provide shade. A stake was driven into the ground beside each plant and tied with a string that reached to the roof of the slat house. The plumosus fern climbed the string, was cut, rolled into a coil with moss around the end, and shipped in a box lined with newspaper.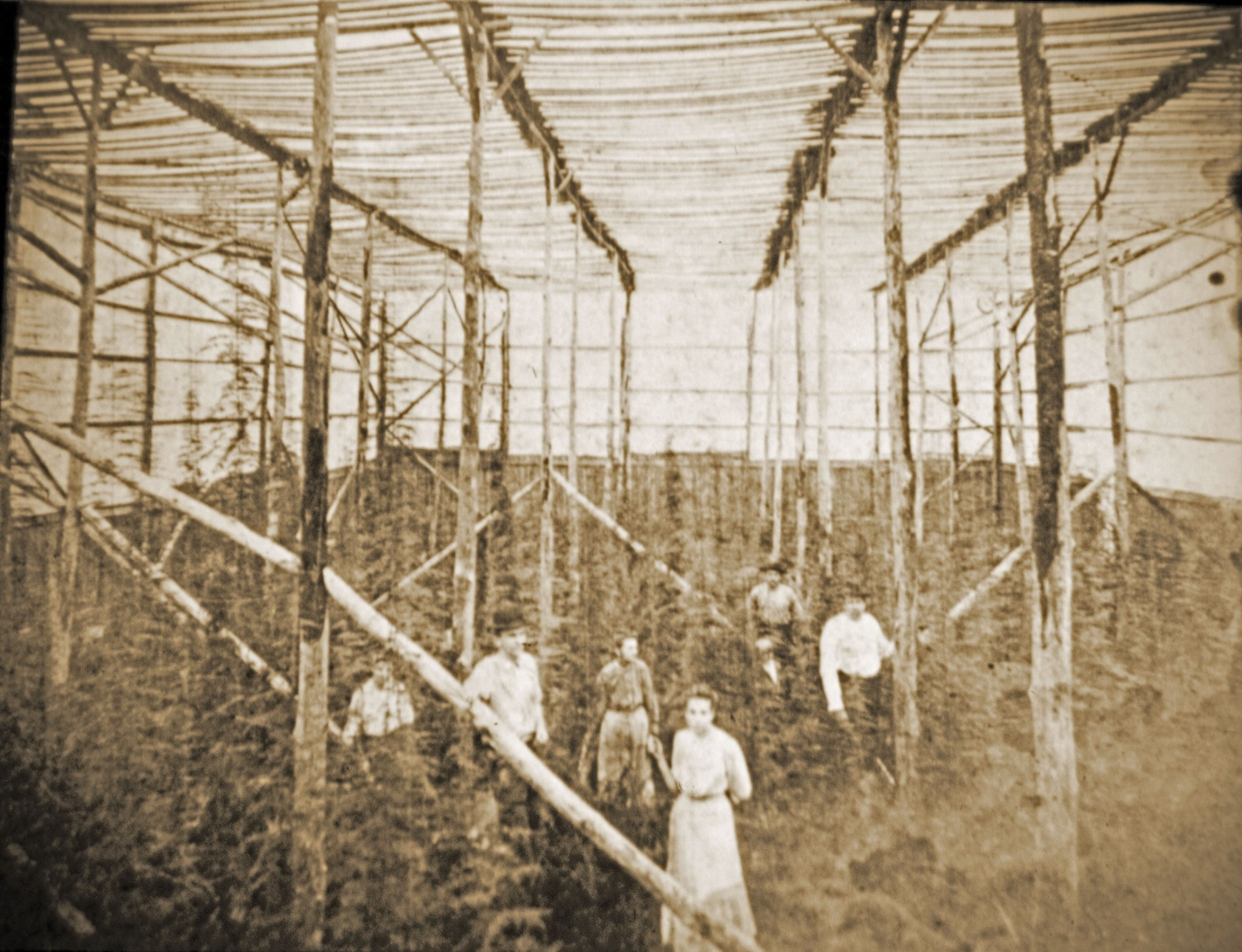 Pierson Train Depot - 1920s
Peter Pierson's First Fernery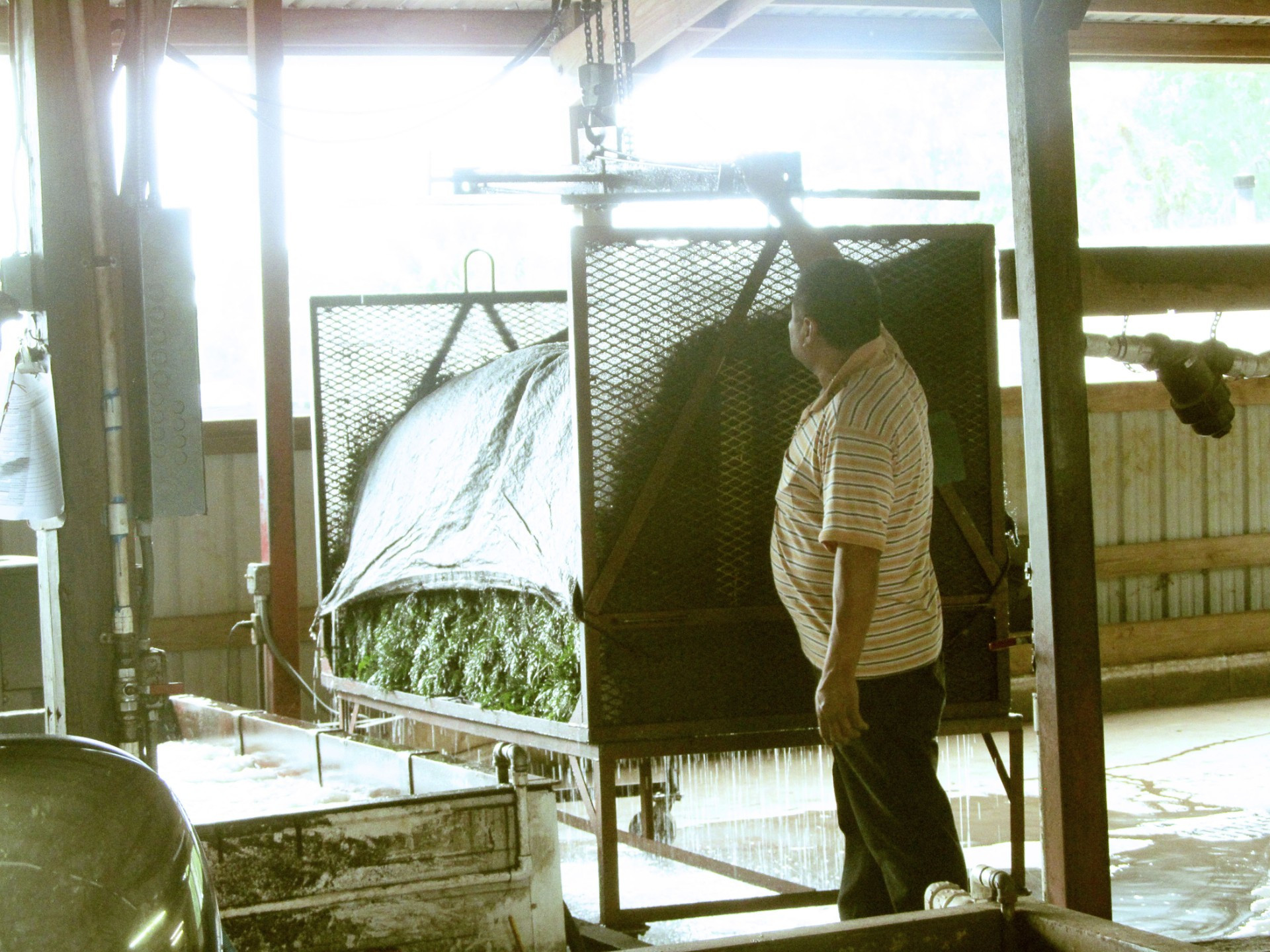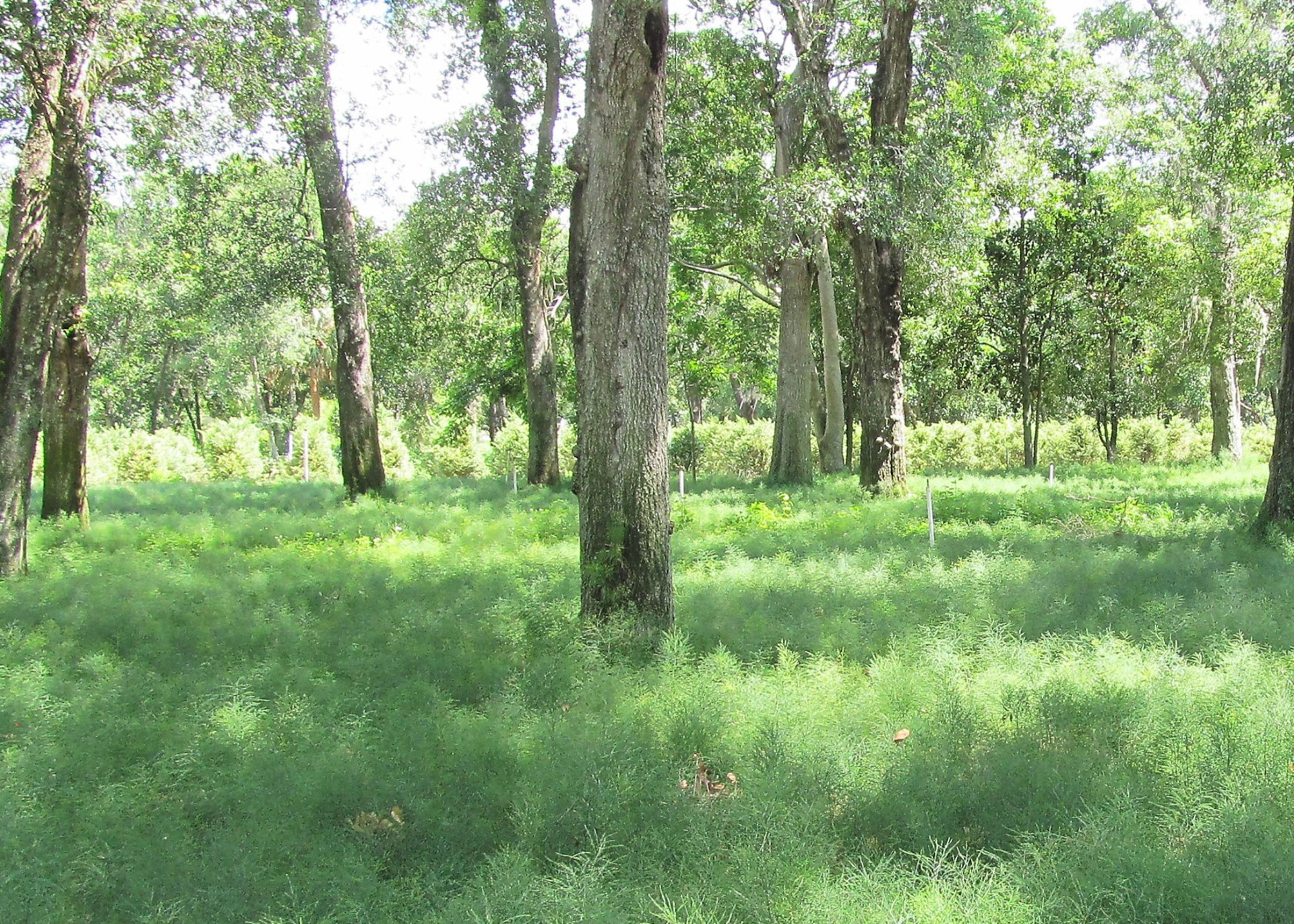 Crate of Fern Moving to a Rolling Rack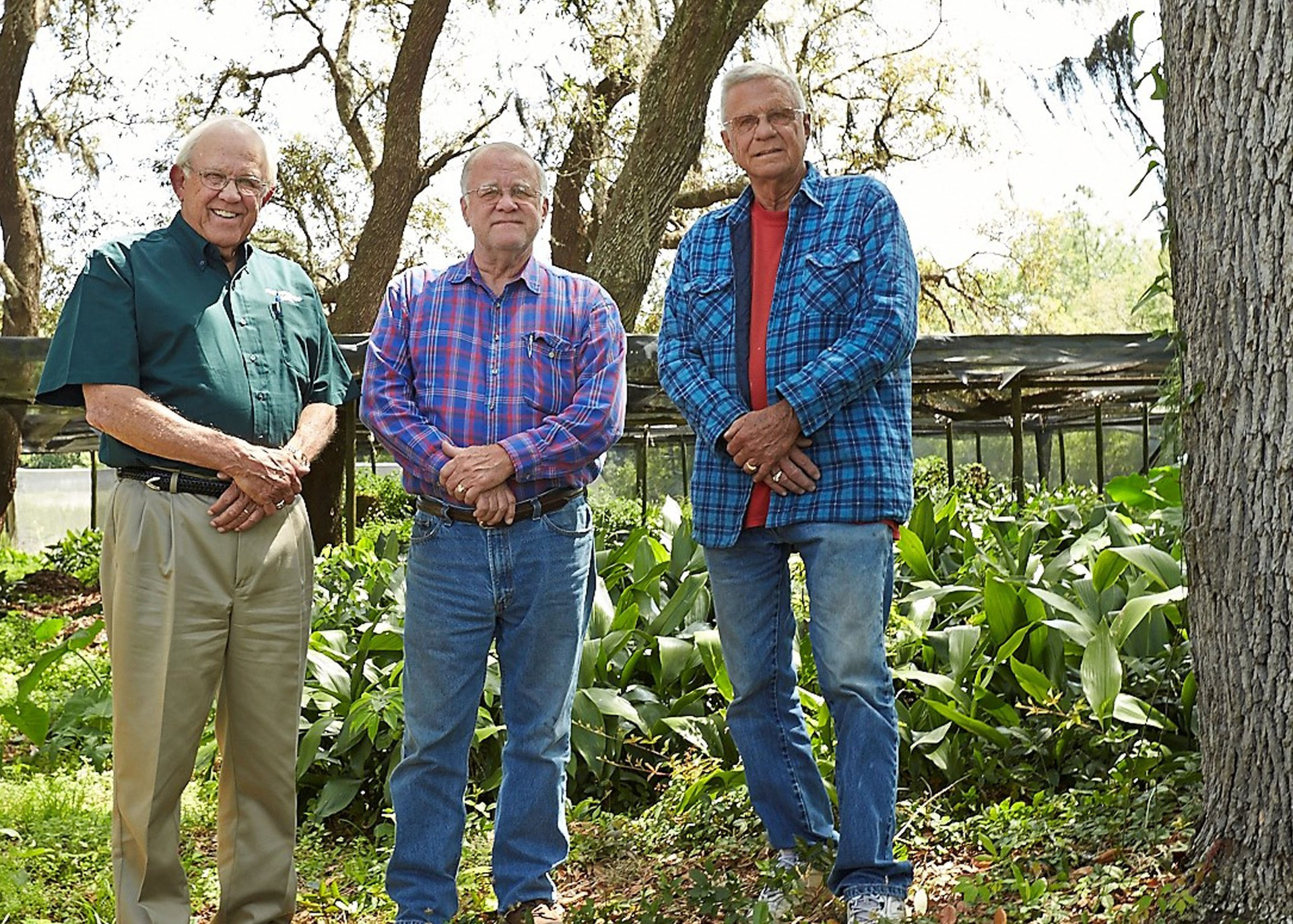 Sons of Raiford Hagstrom - 2016
Richard, Morris & Ray