Robert M Conrad Educational & Research Center
137 W Michigan Ave. DeLand, Florida
Open Wednesday and Saturday 12 noon - 4 pm.
The Henry A DeLand House Museum
Docent-led tours are suspended
Burgess Pavilion & DeLand Memorial Hospital Exhibits
230 N. Stone Street DeLand, Florida
Open Monday-Friday 12 noon - 4 pm.
​Phone: 386-740-6813 .
Email: delandhouse@msn.com​
The Robert M. Conrad Research and Education Center is open on a limited basis for research from 12 noon to 4 pm on Wednesdays and Saturdays. Researchers are strongly encourage to make appointments to assure appropriate Research Assistants are available.
Tours of the Henry A. DeLand House are suspended. Exhibits in DeLand Memorial Hospital and Veterans Museum and Burgess Pavilion are open on a limited basis.
Click here for more details about visiting the Conrad Center
Our new Makers' Guild Gift Shop features items made by our own Makers' Guild. Even though access to the Historical Society is limited during the pandemic, a selection of items is available with no contact pick up.
Christmas in Bloom. A holiday season kick-off event held outside in the beautiful pavilion of The Garden Shop of Select Growers, 4391 Highway 11 North, DeLeon Springs. Fun for the whole family! Makers' Guild Boutique gift shop, Bake Shop. Artisan demonstrations of heritage crafts. Gingerbread Contest award. Sock Monkey sightings. Free and open to the public. To assure appropriate wellness precautions, all participants are required to wear a face mask and observe safe physical distance. Click this link for event details.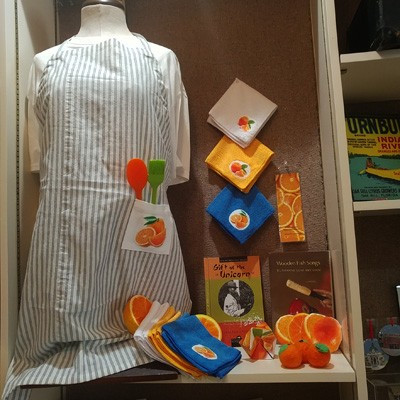 Walking Through History
Guided Tours of DeLand's National Historic Districts
Saturday, November 28, 2020 10 am - 5 pm