Parlor Chat with Dr. Frances Dickinson

Meet Dr. Frances Dickinson, ophthalmologist and surgeon, and the president and founder of the Harvey Medical College in Chicago, Illinois. Dr. Dickinson was a cousin to Susan B. Anthony and worked with her for Woman's Suffrage. In 1893, she was on the board for lady managers for the Women's Building at the Chicago World Columbian Exposition.
At the Turn of the century, she retired from the medical field for health reasons and moved to Orange City, FL where her brother and sister, Albert and Melissa Dickinson were living. She lived in Orange City for over 40 years until her death in 1945. The Dickinson Memorial Library, in Orange City, dedicated in 1919 and on the National Register of Historic Places is named for her.
Dr. Frances Dickinson will be portrayed by Caryn Long of West Volusia Historical Society DeLand House Players
Saturday, October 17, 2020 10 am
Join us on Facebook Live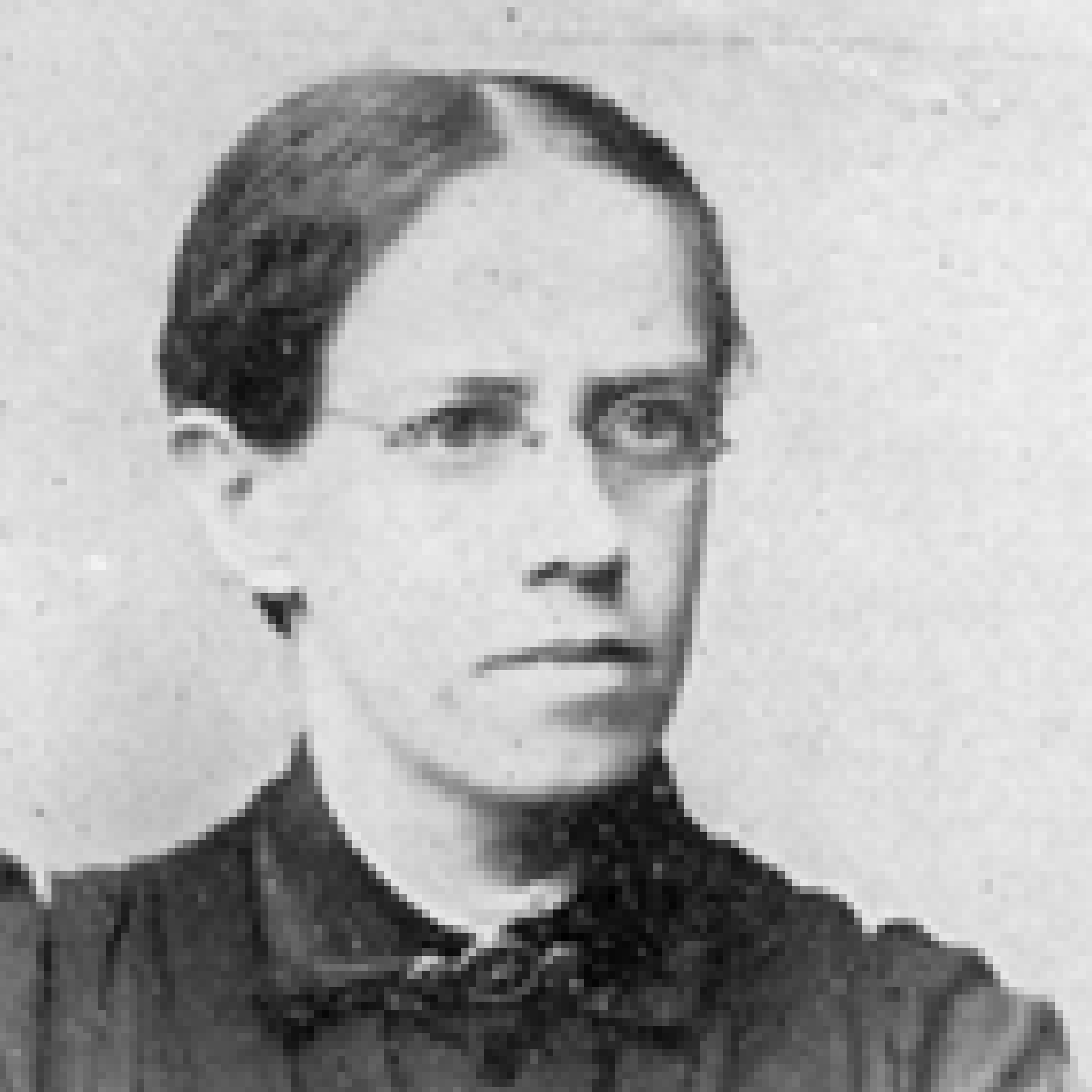 Family has Deep Local Roots
by Garrett Youngblood

Orlando Sentinel, November 29, 2000
The Dickinsons never had any real plans to move to Orange City.

But one by one, they found their way here, which was fortunate for the community. The family, after all, gave lots of money to many different groups. The public library off Volusia Avenue still bears their name.
It all started with Melissa Dickinson, president of the Pine Tree Brand Grass Seed Co. of Chicago. As one of the largest seed companies in the United States, Dickinson dispatched workers all over the world to look for different varieties of seed in the 19th century.
She traveled as well, eventually making her way to Orange City. Melissa would end up buying a house in the late 19th century and living here until her death in 1910.
Her sister, Dr. Frances Dickinson, would show up a few years after her sister. The good doctor was ill and figured the mild Florida weather would be better for her than the chilly Chicago air.
Up North, Frances was part of the family business, but she primarily worked as a doctor and surgeon. She also had a training school called the Harney Medical College, according to accounts in Our Story of Orange City, Florida, edited by Joan J. LaFleur.
Frances also served as a World's Fair commissioner for women at the Chicago World's Fair in 1893 and traveled with her cousin, Susan B. Anthony, who helped pioneer the women's rights movement and was the namesake of an ill-fated dollar coin.
Frances purchased 160 acres southwest of town and called the property "Arawana." She didn't own a plane but liked to fly, and she built an airstrip that she named Betsy Ross Airport. The property was near what's now Sparkman Avenue, said local historian Bill Dreggors, and the airstrip was used by the Navy during World War II as an emergency landing area for the DeLand Naval Air Station.
Her brother, Charles, an avid pilot rumored to have flown the first Chicago-to-California flight, used to fly into Betsy Ross Airport to visit his sisters.
Another brother, Albert, also would find his way to Orange City after marrying Emma Benham. Emma was a friend to Frances and a physician and dentist from Chicago. They bought a large, two-story home called Oakhurst, off Carpenter Avenue near an area called Government Hill. According to (Bill) Dreggors, the home burned many years ago.
The Dickinson family was generous with its money, and many groups in town were supported by the family. Melissa, for example, purchased an old hotel in 1897 and remodeled it into a library. A new library, the current Dickinson Memorial Library, built in 1918, would replace it. Although Albert was rumored to be thrifty, he and Emma gave the land and the money for construction. In fact, the library now sits on Albertus Way, named after Albert.
Photo: Chicago Tribune, June 4, 1927.