These workshops actively involve history seekers in the skills and stories that were traditionally handed down from generation to generation.

The West Volusia Historical Society provides interesting hands-on experiences for the youth of our community, and for adults who are young at heart, to help bring history - our shared past - to life. Learning about the treasures of the past gives a new perspective to view our lives today and to prepare for our future.
Hands-on History
Programs for Youth & the Young-at-Heart
In keeping with the nationwide efforts to promote the safety and sell-being of our community, the Conrad Educational and Research Center is currently open

only

on a limited basis. Reservations are required. CDC guidelines will be in place for these workshops with a limited number of participants spaced safely apart with masks required for all.

Handed Down - Basic Sewing 101 Workshop is online
Spring 2021 Workshop Schedule
May 1 ECHO Rangers Program This workshop highlights the "O" in ECHO. Children will go outdoors and draw and paint a picture of the DeLand House, noticing the gable roof, the columns, and the tall chimneys! How many are there? Time: 1:30 - 2:30 pm. Location: Conrad Center. Cost: free to children who register for the ECHO Rangers program. Click this link for information.
also for the Young at Heart
This two-part video introduces hand sewing for children.
First project: The tools and supplies needed to complete this project are: sharp scissors, needle, thread, pencil, pins, small piece of fabric (no larger than 10" x 10" is needed - a square of felt is preferred but any light to medium weight fabric will do), a button, stuffing (fiber fill, batting, or even cotton balls will work).
Second project: Another small piece of fabric and a piece of ribbon, cord, or even a shoelace approsimately 18" long is all that is needed. Some ironing is use for the second project to parental supervision is necessary for that portion of the activity.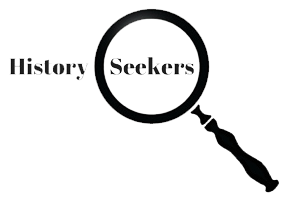 March 13 Handed Down Sewing: Make a Patchwork Pillow or Doll Quilt Join us for a sewing workshops that is creative and thrifty! We will learn to piece scraps of fabric by hand and/or machine (depending on experience) and combine our small pieces to make a patchwork pillow, wall hanging, or even a doll quilt. Previous hand sewing experience is required. Bring a pair of sharp scissors and we will provide everything else.

For kids ages 8 and up. Time: 9:00 – noon. Location: Conrad Center Cost: Youth - FREE for WVHS members/$10 for nonmembers
To be Re-Scheduled: All in Knots: The History of Paracord Silk, Japan, nylon stockings, parachutes, and WW2. The story of paracord is an interesting story! Each participant will make their own knotted paracord bracelet for fun, fashion, or to be MacGyver ready at all times!

Ages 8 and up. Time: 10:00 – 12:00. Location: Conrad Center Cost: $3 material charge for WVHS members/ $10 for nonmembers.
March 27 Poking Around: Make a Needle Felted Sheep Working with natural fiber is an exciting experience! We will be dry felting wool and local alpaca fiber to create a small sheep. This is accomplished by the use of special felting needles to compress the soft and lofty fibers into a harden piece. We will use leather finger covers for protection but be aware that this involves sharp needles.

Ages 8 and up. Time: 10:00 – 12:00. Location: Conrad Center Cost: Youth - $10 material charge for WVHS members/$15 for nonmembers. Adults - $10 material charge for WVHS members/$15 for nonmembers.

April 17 Off-Beat Ornaments: Handmade Jewelry Using Un-refined Materials! Men and women have been decorating themselves with jewelry since earliest recorded history. In this creative hand-on workshop, we will explore the earliest of jewelry components - beads - and will use them to make a variety of non-traditional jewelry materials. Come prepared to dive in and create!

Ages 8 and up. Time: 9:00 – 12:00. Location: Conrad Center Cost: Youth - $5 material charge for WVHS members/$10 for nonmembers. Adults - $5 materials charge for WVHS members/$10 for non-members.